Vote For Us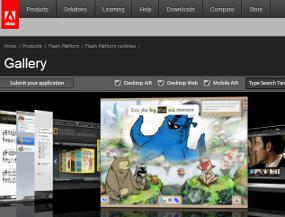 Jakarta
- Adobe mengklaim sebenarnya butuh waktu singkat untuk membuat
patch
pada produk seperti Reader atau Flash Player. Namun distribusinya tak bisa diburu-buru.
Hal itu karena, menurut Senior Director of Product Security and Privacy di Adobe, Brad Arkin, mereka tak mau
patch
yang disebarkan menyebabkan komputer pengguna tak berfungsi /
crash
.
"Ini akan menjadi hal yang sangat buruk. Ini sesuatu yang kami sama sekali tak inginkan terjadi," ujarnya seperti dikutip
B-C NET
dari TheRegister, Senin (3/10/2011).
Menurut Arkin, developer Adobe butuh waktu paling cepat 20 menit untuk membuat sebuah
patch
setelah mengetahui kode penyusun yang jadi kelemahan piranti lunak mereka. Paling lama, tuturnya, butuh waktu delapan jam.
Namun, butuh waktu yang jauh lebih lama untuk memastikan patch tersebut akan berjalan lancar pada semua sistem operasi penggunanya.
Di awal 2009, Adobe butuh waktu 10 minggu mulai dari waktu diketahui adanya kelemahan hingga penyebaran
patch
. Dalam kasus terbaru di 2011, waktu totalnya hanya mencapai 72 jam.
Tak heran jika Adobe berusaha keras mempersingkat waktu
update
pada kelemahan di Flash dan Reader. Kedua aplikasi itu diperkirakan dipakai oleh 100-an juta komputer di dunia, dengan sistem operasi beragam mulai dari Windows, OS X, Linux hingga Solaris.
Di Maret 2011, kelemahan pada Adobe Flash jadi 'pintu masuk' serangan ke vendor keamanan RSA Security. Serangan yang melongsorkan efektivitas keamanan SecurID, yang digunakan kurang lebih 40 juta karyawan di sektor korporasi dan pemerintahan.
Arkin juga berjanji akan ada perbaikan pada cara instalasi
patch
keamanan di piranti lunak mereka. "Semakin banyak pengguna yang melakukan
update
dengan mudah, penjahat akan makin tidak suka," ujarnya dalam Qualys Security Conference di San Francisco, AS.