Vote For Us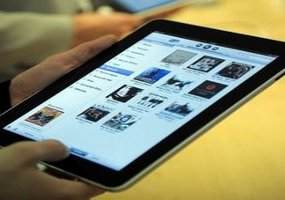 New York
- Apple dikenal sangat anti produk-produknya ditiru. Keberadaan toko yang menjual aksesoris iPad dan iPhone palsu pun memicu Apple untuk mengajukan tuntutan hukum.
Dalam gugatan yang didaftarkan di U.S. District Court for the Eastern District of New York, Apple menuding dua toko di Flushing, New York melanggar hak cipta. Sebab, mereka memasarkan aksesoris iPad, iPod dan iPhone berlogo Apple tanpa izin.
Perwakilan Apple telah mengunjungi toko dimaksud yang bernama Apple Story dan Fun Zone. Mereka menemukan berbagai produk dengan desain kemasan yang mirip dengan produk resmi Apple, juga dengan tulisan "Designed by Apple in California"
"Tergugat memperdagangkan dan mendapat keuntungan dari hak cipta Apple," demikian pernyataan Apple, dikutip
B-CNET
dari ITProPortal, Sabtu (20/8/2011).
Selain meminta penjualan diblokir, Apple juga menuntut nama toko Apple Story diubah. Sebab nama tersebut dipandang sangat mirip dengan toko resmi Apple yaitu Apple Store.