Vote For Us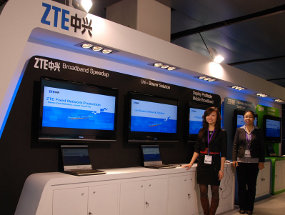 Jakarta
- ZTE Corporation berhasil menyabet penghargaan sebagai 'IPTV Vendor of the Year' untuk tiga tahun berturut-turut, oleh perusahaan riset internasional Frost & Sullivan di acara ITC Awards 2011. Di acara itu, vendor asal China ini juga terpilih menjadi 'Optical Vendor of the Year'.
Jayesh Easwaramony, Wakil Presiden dari Frost & Sullivan Asia Pacific ICT Practice mengklaim bahwa ZTE merupakan satu-satunya vendor di pasar jaringan optik yang mengalami pertumbuhan pendapatan di Asia Pasifik.
Pada pasar IPTV, menurut sebuah hasil riset Frost & Sullivan, ZTE menduduki peringkat pertama di Asia dan China atas jumlah pengguna dengan pangsa pasar sebesar 11%, dan merupakan peringkat ketiga pada pasar IPTV middleware internasional.
Sementara menurut laporan riset Ovum, pada pangsa pasar kuartal 4 dan tahun 2010 untuk jaringan optik global, ZTE mengalami peningkatan pangsa pasar globalnya dari 5,8% di tahun 2009 menjadi 9,2% di tahun 2010 untuk perangkat dan solusi-solusi jaringan optik.
Laporan dari Ovum juga mengatakan bahwa ZTE telah meningkatkan peringkat globalnya dari peringkat kelima menjadi ketiga di tahun 2010. Posisi ZTE di antara tiga besar vendor jaringan optik global merupakan hasil dari diversifikasi solusi-solusi produk yang diterapkan baik di China dan pasar-pasar luar negeri.
Di Indonesia, ZTE telah membantu Telkom dalam meluncurkan layanan IPTV baru-baru ini. Hingga saat ini, ZTE telah berhasil menerapkan 33 kasus komersial IPTV di seluruh dunia, membangun lebih dari 9 juta sambungan dari kapasitas sistem dan melayani lebih dari 5 juta pengguna online.