Vote For Us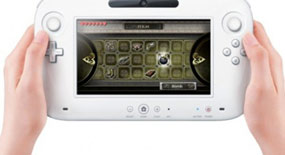 Jakarta
- Nintendo Wii U hadir dengan segudang fitur dan spesikasi kelas atas yang membuatnya mampu memainkan game secara menarik. Namun ternyata konsol tersebut tidak dianggap sebagai ancaman PlayStation.
Nintendo Wii U memang memiliki peningkatan spesifikasi yang cukup tinggi dari seri terdahulunya. Misal, prososer dengan 3 inti, Graphics Processing Unit (GPU) yang membuatnya mampu memainkan game diresolusi High Definition (HD).
"Bagi kami konsol game High def itu di tahun 2006. Dan apa yang kami lihat dari para kompetitor adalah, mereka hanya memasukan fitur yang sudah ada di PlayStation 3," ujar Jack Tretton, President and CEO of Sony Computer Entertainment of America (SCEA).
Memang, Nintendo Wii U mengedepankan kualitas grafis yang mampu bersaing dengan PlayStation 3 dan Xbox 360. Tapi di luar itu konsol ini juga memiliki kendali baru yang amat memikat. Tapi itu bukan ancaman bagi Sony.
"Apa pun yang diumumkan Nintendo, tidak mendesak kami untuk segera meluncurkan PlayStation baru," tandas Tretton, seperti yang dikutip
B-C NET
dari cvg, Senin (20/6/2011).