Vote For Us
For all you computer or notebook users who must leave it in the computer service center or you borrow it to someone else there are a few things you must do. Don't let other people know your important data. Below are a few tips about what must you do before handing over your computer.
Keep Hard Drive – The best way and the reliable way is to keep your Hard Drive. So before you hand over your computer to someone else make sure you have taken out your Hard Drive. With the Hard Drive in your hands you will positively be sure that your data is safe with you. And if anything should happen to your computer ( you don't get it back ) you don't lose your important data's.
Delete Private Data
But if your Hard Drive needs to be fixed also don't forget to delete all your important data and make sure no personal data is in the hard disk.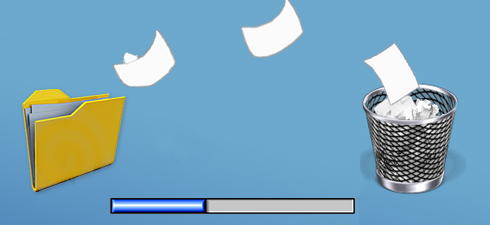 My checklist for removal of private data goes roughly like this :

Unlink and uninstall online sync tools, such as Dropbox;

Run private data cleanup in every browser present (most modern browsers have such function), uninstall them (if not part of OS like Internet Explorer) and delete profile folders to be sure;

Uninstall paid software and choose to not retain licensing information, if not given such choice – check registry for leftovers of such;

Run global search (Everything works nicely) for typical file formats (such as archives, documents and media) and delete anything private.

Make it unrecoverable
Next step is to make sure the deleted data can be restored again. This step is often skipped by people. Many people have deleted the data and erased it in the recycle bin and consider it gone forever. But in fact it still can be restored. To make sure the files can be restored again, you can use a free program which is CCleaner with the "Drive Wiper" feature which can be found in the program.


Or you can lock and give your important data's a password. And remember, don't use an easy password for people to guess.




Give it only to the people you really can trust. Simple, yet we tend to forget and skip this step. Don't give your computer to the wrong people.

The last step is after you get back your computer, don't forget to check and make sure your computer works properly. And continued with an antivirus scan