Vote For Us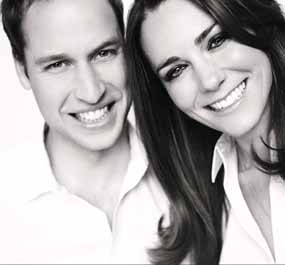 Jakarta
Pangeran William dan Kate Middleton akan menerima gelar 'Duke and Duchess of Cambridge' usai resmi menikah. Hal tersebut diumumkan Istana Buckingham, Jumat (29/4/2011) pagi waktu setempat.
Dilansir Daily Mail, Jumat (29/4/2011), anak tertua Pangeran Charles itu juga akan menjadi 'The Earl of Strathearn and Baron Carrickfergus'.
Kate akan diantarkan menuju tempat pernikahan di Gereja Westminster Abbey dengan mobil Rolls-Royce Phantom VI tahun 1977 bekas Pangeran Charles dan istrinya Camilla. Mobil tersebut pernah dirusak oleh mahasiswa yang melakukan demonstrasi pada Desember 2010 lalu.
Setelah melaksanakan prosesi pernikahan di Gereja Westminster Abbey, William dan Kate akan menuju Istana Buckingham menggunakan kereta kuda '1902 State Landau' yang juga digunakan Diana 30 tahun lalu.
Akan ada 5 upacara seremoni yang digelar Kerajaan Inggris usai William dan Kate resmi menjadi suami istri. Sebanyak 5 ribu pasukan Inggris bersenjata lengkap akan mengamankan hari bersejarah tersebut dari potensi serangan teroris.